The cuisine of Buzios is very varied and there are restaurants and bars for all tastes and especially for all pockets.
When you are looking for tips on where to eat well in Buzios, the best and most varied options are in the center, especially in Orla da Bardot and Rua das Pedras street and also Porto da Barra which is considered a gastronomic and cultural center of Buzios with varied restaurants. and oceanfront bars and a breathtaking sunset.
Here are some tips on gastronomic restaurants that we recommend to our guests:
Bar do Zé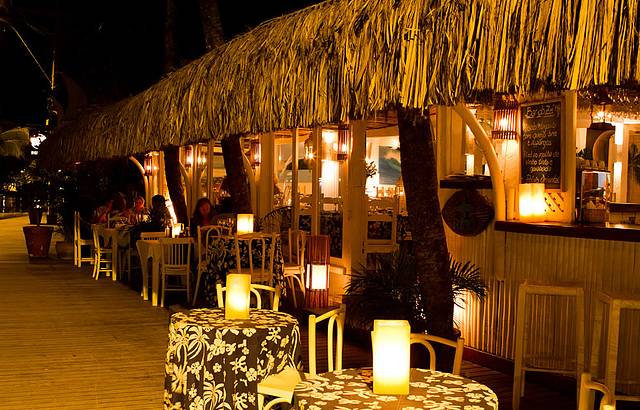 Bar do Zé has candle lighting and is one of the best options for lunch or dinner in a typical Buzian setting. The house has an air of refinement and warmth – the sidewalk tables are perfect for enjoying the sunset or catching the Orla Bardot shuttle when night comes. His specialty is Mediterranean cuisine, seafood recipes are strong of the menu. The risottos, such as funghi and shrimps with brie cheese, asparagus and truffle olive oil, are delicious, as are the Cherne steak served with different sauces and seasonings.
Rocka Beach Lounge & Restaurant
Rocka Beach Lounge & Restaurant is a cool place with good ambient music facing the Brava beach. It is well lit by large windows and also has balconies, being a place to be in no hurry to enjoy the ambience and the delights that come out of chef Gustavo Rinkevich's stove. The outdoor lawn with shoulder pads and cushions are perfect for relaxing moments enjoying drinks, wines, snacks and dishes in the best sand-foot style. The house is run by owner Gustavo Rinkevich.
Cigalon
The Cigalon is located by the sea on Praia do Canto Beach and with entrance through Rua das Pedras. It has romantic décor and specializes in contemporary French cuisine, but chef Sonia Persiani appropriates world culinary references to compose